Legal Property Tax Solutions & Appeals
For All of Michigan
Commercial & Industrial Property Tax Appeals Attorney in Wayne County, Michigan, Serving Statewide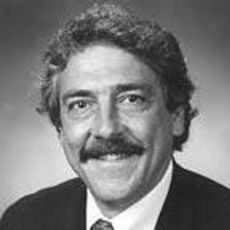 Randall P. Whately
Attorney at Law
I've been assisting clients with their property tax appeals since 1983, both as a solo practitioner and a senior partner at Michigan's premier property tax law firm. If you're a business owner and believe the government unjustly or incorrectly taxed your property, I want to help you make things right. Schedule a consultation with me today to learn how I can help you appeal a property tax assessment for your golf course, shopping center, or other commercial property. I also handle tax appeals for industrial properties such as light industrial facilities.
Why Work with Me?
At Randall P. Whately, PLLC, most of my work is done on a contingency fee basis, meaning you won't pay unless you achieve a successful result. Reach out to me when you need assistance in Wayne, Oakland, Washtenaw, or Macomb Counties or anywhere else in Michigan.
40 Years of Experience
My background allows me to offer clients the knowledge of a large law firm and the personalized service of a solo practice. I also have strong relationships with local assessors, which enable me to get an accurate statement of how the property is being assessed and why.
I'm a Skilled Negotiator
I'll work with the goal of settling your property tax appeal before it reaches a hearing. However, if it does, I know how to tactfully negotiate on your behalf and seek a resolution in a smooth and efficient manner.
I'll Put Your Needs First
When you come to me for help appealing a property tax assessment, I'll let you be as involved in the process as you'd like. Whether you want to collaborate on a strategy or have me take the lead, I'll tailor my service to you.
Testimonials
"What an amazing result Randy. Extremely well done."
"Randy, you are THE BEST!!!!!!!!!!!!!!!!!!!!!!!!!!!!!!! Thanks for all your efforts, this is fabulous. All the best and keep in touch."
"Randy, we are very pleased and thank you it worked out even better than we were anticipating."
We just received the check for the properties tax settlement. Thanks for everything and as always, a terrific job!!
This is the best news I've heard all year!!! Thank you very much.
Need to File a Property Tax Appeal in Michigan?
If you are looking for a solution to your tax problems, contact my office in Wayne County, Michigan today. I serve clients in Oakland County, Washtenaw County, Macomb County, and throughout Michigan.
PAST RESULTS
Past Case Results
Tax Bill Reduction
Reached a settlement based on a Fair Market Value that cut the client's taxes by ~32%.
Property Tax Appeal
Tax appeal resulted in a 62% price cut per lot in an undeveloped subdivision. It saved the client who acquired the property nearly $11,000/year.
Tax Bill Reduction
Reached a settlement that reduced the client's tax bill by $12,019.05.
Offering Knowledgeable Legal Advice Since 1983
The property tax appeals process can be incredibly confusing. You might feel that you've been incorrectly or unjustly taxed, but you don't know how to remedy the situation or whether filing an appeal is even worth it. That's where I come in.
As an experienced property tax appeals attorney, I'm prepared to help you negotiate a settlement or aggressively represent you in a hearing. Whether you're looking to appeal a tax assessment on a commercial or industrial property, let me be the one to assist you.
I've spent decades practicing solely in the area of property tax law, and I thoroughly understand the ins and outs of the subject. When you need someone to answer your questions and help you fight for a fair tax assessment, reach out to me.
From my office in Wayne County, I proudly serve clients located across Michigan. Contact me today at Randall P. Whately, PLLC for help with a property tax appeal in Wayne, Oakland, Washtenaw, or Macomb Counties or anywhere else in Michigan.